Not feeling like working out? Well how about joining Chris Hemsworth for a workout?
We know that Chris Hemsworth knows a lot about fitness and diet, and he has the body to back it up. And thanks to the mighty Thor, you will be able to workout like the man himself.
You will now be able to train, eat and live like Chris himself with the help of Centr, a health and fitness app launched by Chris Hemsworth.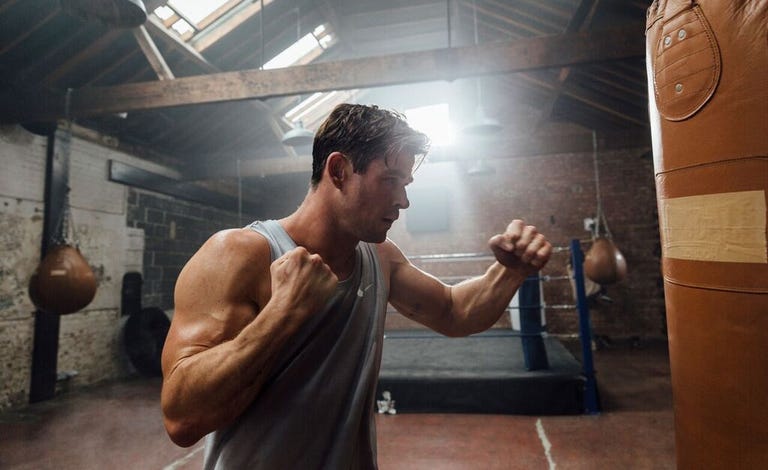 Centr will launch globally on February and will be available as iOS app, on Apple watch and online. The app will offer daily workouts, recipe guides, meal plans, meditation, community support and 'behind-the-scenes' extras.
Chris's website statement reads "I believe we all have untapped potential. And we all need support to achieve our goals. Centr puts the world's best in the palm of your hand, to help you develop a healthier body, stronger mind, and a happier life."
The app was created by Chris with the help of various professional fitness trainers and fitness author and actor Elsa Pataky, who is also Chris's wife. The stellar lineup of trainers includes hollywood trainers Luke Zocchi and Gunnar Peterson, Special Ops trainer Joseph 'Da Rulk' Sakoda,  vegan bodybuilder Torre Washington, yoga instructor Tahl Rinsky and MasterChef's Dan Churchill.
Centr is customizable and can be tailored to any level of fitness, lifestyle as well as dietary plans. The app's workout section features 20 or 40 minute sessions for home or the gym, with new videos released weekly, including boxing, HIIT, yoga, strength training and others. And it has a mindfulness section too. The app has also promised sleep visualizations, guided meditations, confidence building exercises and tips for dealing with stress. Like any other fitness app you can set goals and log your progress and can be used with Apple watch for heart rate.
The app will be accessible via iOS app, Apple watch or you can get it through Centr's official site. Starting price is set at Aus $15.99 for a month including 20% off for foundation members.
If you are going to have a go well good luck to you.